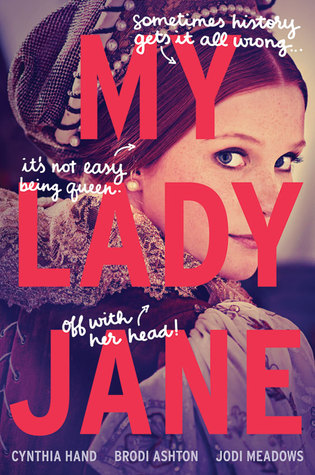 It's a historical fiction novel with a comical twist about actually people a looooonnnnnggg time ago.  Quite frankly what else could you need in a book?  For myself personally not really anything else but it is a book that requires a certain craving behind it.  You know?
Like if I were looking to cry over a beautiful love story then I would assume that My Lady Jane wouldn't be what I was looking for (though you know what they say when you assume…).
Basically what I'm getting at is I just haven't found myself in the mood to read this book yet.  I've literally read the first 10 pages several times but then I usually end up reading something else because I know I want to read it I just haven't been in the right mind space to do it yet.
But I will do it eventually.  Hopefully!
Happy Reading,
Meghan