How was everyone's April?  Ours was pretty rainy here is Georgia and the weather kept fluctuating enough through out the month to make me confused on whether Winter was coming or going.  But thankfully it looks as though Spring has finally sprung and I cannot wait for the warmer weather, though with Summer quickly approaching I might be biting my tongue as the South's summer often comes with 100% humidity everyday.
Okay enough about me and my complaints about the weather, here is what I read in April: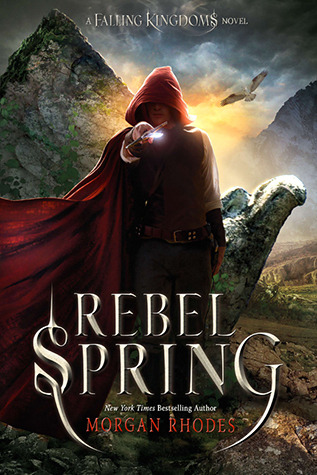 I managed to read three books this week.  After spending most of March reading Historical fiction I made my way back to my first love YA fantasy.  I finally got around to continuing the Falling Kingdoms Series and I can't wait to keep going, it truly is one of best YA Fantasy series out there in my opinion.
What did you read in the month of April?
I'd love to know in the comments below.
Happy Reading,
Meghan