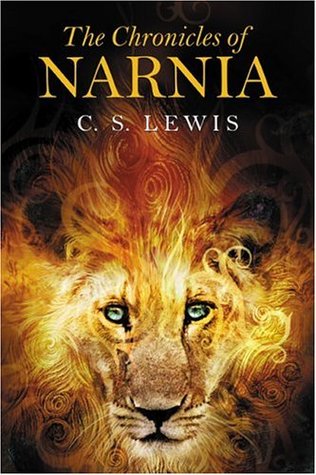 The Chronicles of Narnia by C.S. Lewis has been on my TBR list for so long it is practically a bucket list item at this point.  I would love to complete this classic series and to collect each book along the way; in fact, my plan is to overtime collect each book from a used bookstore or antique shop.  I know that it is a series I want to display on my bookshelf and I think it would be cool to own older copies of each book.
If you don't know what the Chronicles of Narnia is or if you've never seen any of the movies produced based off of the series then I'll inform you a little bit about it.  The most popular or well known book is The Lion, the Witch, and the Wardrobe and it starts with four children who through a wardrobe encounter a fantasy land they have never experienced before called Narnia. Each book follows these four children as they travel back to Narnia over time.
I can't wait to hunt down each one! It may take me awhile but I'm willing accomplish this.
Do any of you have any book related items on your bucket list?
Happy Reading,