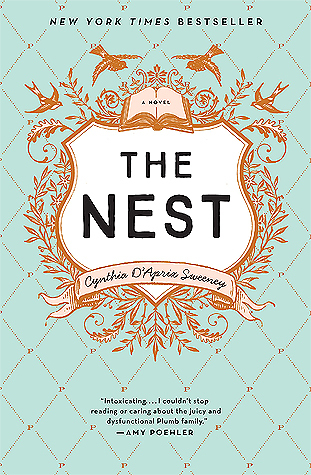 You ever see a book literally everywhere? That's how I feel about The Nest. It is in every store I go to and I've seen reviews for it on blogs and youtube, so I can only take this as a sign that I need to read it.
I think this would make a great book to read around the thanksgiving holiday. The story is a family drama about 4 siblings and their impending inheritance. Sounds like the perfect read for thanksgiving where family drama likes to happen the most.  I'd also like to read it because it is a contemporary novel and I've been reading a lot of fantasy and YA novels lately, so it would be nice to dive into another genre for a little while.
Have any of you picked this novel up?  What'd you think?
Happy Reading,
Meghan