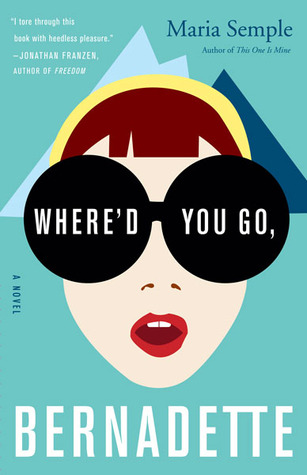 Where'd You Go, Bernadette by Maria Semple
I have owned this book for at least two years. It was given to me by a former co-worker and she swore it was the funniest book she had ever read. I unfortunately have not picked it up yet and it has sat on my bookshelf untouched.
I will also admit that I don't know what the book is about other than the fact it involves a woman named Bernadette and she has a 15 year old daughter named Bee. I did however recently place it higher on my TBR list and I think I did it mainly out of guilt of having never read it.
My goal is to read it before next year. Although seeing as I have held onto it for 2 years without so much as opening it, I don't know how promising this timeline will be. I will certainly post a review though once it happens, but don't hold your breath because I'm pretty good at procrastination.
Happy Reading,
Meghan